When the time has come to consider hiring a home care agency to support a senior loved one, it is critical to know the level of management the agency will provide. The greatest benefit of hiring an agency is that their operations include the necessary management of personnel and associated bookkeeping and tax considerations.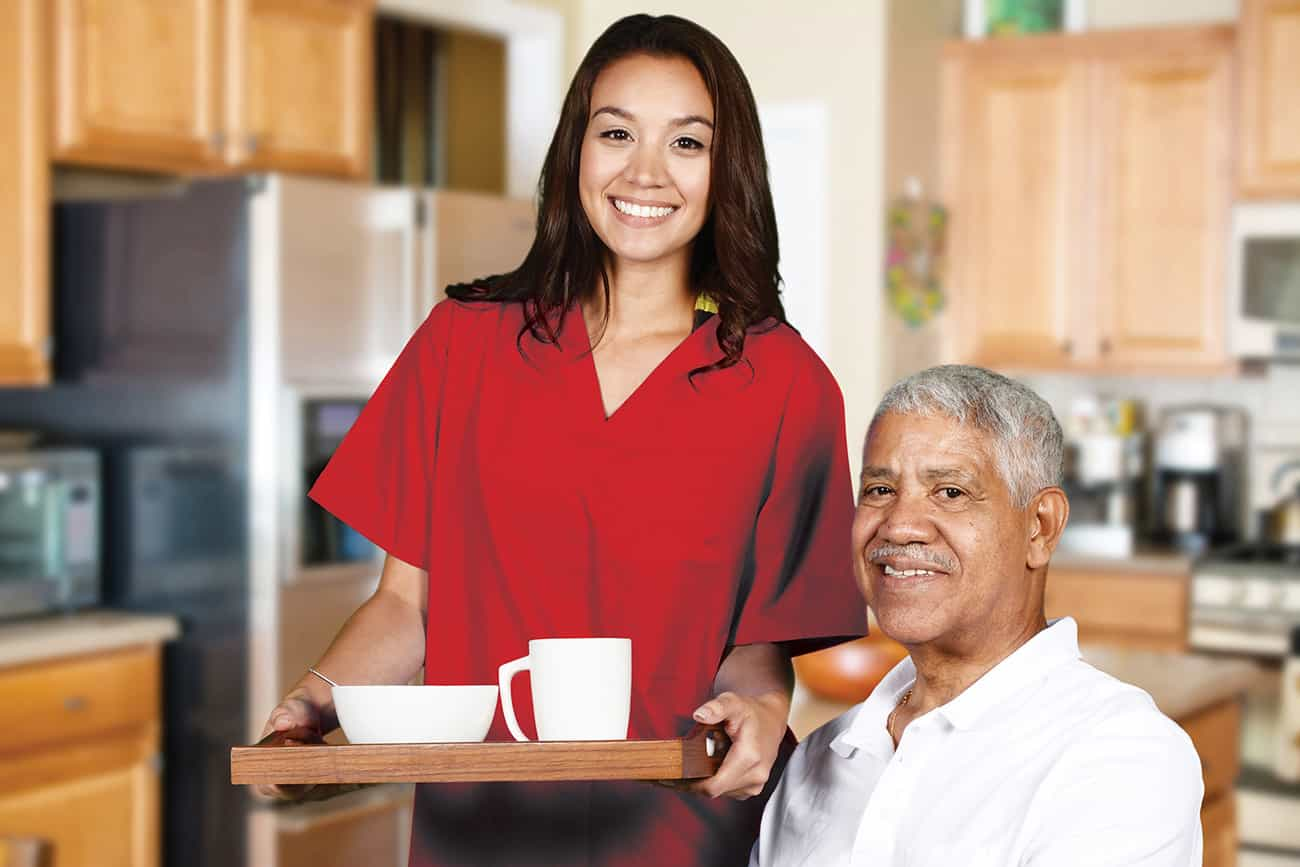 Services also include performing exhaustive background checks for caregivers, including the validation of prior work references and current skill set, arranging bonding or liability insurance and worker's compensation insurance, and managing all responsibilities connected with payroll and taxes. Unlike most agencies, Home Care Assistance also provide opportunities for continuing education for employees through its online training platform, Home Care Assistance University. Home Care Assistance even processes Long Term Care insurance claims for clients.
We have outlined questions below that cover the full scope of home care services. Use these questions to guide your search for a reliable home care agency and ensure that you are finding the best provider for your loved one.
Background Checks
How proficient is the caregiver, and/or how long has this agency been in operation?
What skills does the caregiver possess in caring for people with mild cognitive decline or Alzheimer's? If your loved one is living with a chronic disease, what training does the caregiver have in providing for your loved one's specific needs?
What testimonials exist on behalf of the caregiver or the agency?
Does the caregiver have a criminal background? How is the caregiver's driving and work history? How carefully does the agency screen its caregivers?
Financial Considerations
What services does the agency offer and what, if any, are the associated fees? Are contracts required? Is a minimum fee necessary for service?
Does the agency deliver written statements itemizing all costs and payment options related to the home care?
Does the agency take credit cards? Do they process claims for long-term care insurance?
Caregiver Education
What special training does the caregiver currently have?
Does the agency provide training and/or continuing education for its employees?
Are the caregivers trained to care for people with Alzheimer's, Parkinson's disease or other advanced needs?
Insurance Concerns
Is the caregiver insured and bonded?
Does the agency provide employees with liability insurance to protect the client against risk of injury or loss of property?
Is the caregiver comfortable with surprise visits by the agency to monitor performance? Does the agency perform unannounced visits periodically to evaluate the client's quality of care and to re-evaluate home care needs?
Home Care Assistance hires only the most qualified and compassionate individuals as caregivers, accepting only 1 out of every 25 applicants on average. We take additional steps in vetting our caregivers in order to protect our clients by conducting thorough screening, which includes background checks, reference checks and work authorization. A proprietary Caregiver Personality Screening test assesses each applicant's traits, such as kindness, honesty and conscientiousness.
Home Care Assistance exercises in-person interviewing practices to confirm our caregivers' reliability and demeanor. We do all this to ensure your loved one is matched with a caregiver who provides safe, reliable assistance and is also suitable in personality and temperament. At the end of the day, our goal is to provide all seniors with care that will improve their quality of life and to afford families the comfort and peace of mind knowing that their loved one is in safe, reliable hands.
To learn more about services, visit www.HomeCareAssistance.com/Services.