Testimonials
We very much appreciated Home Care Assistance's services and can summarize the experience in three words: Professional, Responsive, and Caring. We needed to rapidly identify a caregiver to assist our aging mother who suffers from dementia. Home Care Assistance delivered on all fronts. A care manager met with the family to understand our needs and within a few days identified a professional with the right credentials for the job. Our mother's caregiver was experienced, motivated and caring - she rapidly gained our trust. When it comes to finding help for a loved one, Home Care Assistance is the way to go!
Where it concerns Jamela and the general service of Home Care Assistance, we could not be happier. Jamela's work has been efficient, prompt, and done with a great degree or caring. She is an amazing cook (especially when it comes to West Indian food), she irons shirts like no one I know, and does all of the shopping and cleaning better then we hoped. I have always been one who greatly appreciates the little extra efforts. Jamela is filled with surprises…from putting fruit smoothies in the fridge, to making special salads, to washing the dog mats, and making my bed with military precision. It is almost like she was a permanent member of our family.

As for the company itself, you guys are a notch above the rest. I so appreciate not having to pay Jamela directly and go through the hassle of all the accounting. Your billing is done online and withdrawn directly from my account…hassle free. Furthermore, I think the attention that is put on in making sure I am satisfied with the service is exemplary. There are various people that contact me regularly, including you, to ensure that all I need is provided for.
I am writing to thank you for the support your company has provided to my mother for almost three years. You have always been most professional in finding the right people for this often challenging task. My wife and I have found it a pleasure to work with you. You have always been there for us even with last minute emergencies. You were always prompt in your responses to us, no matter what time.
We would like to personally thanks Ingela who helped my mother remain as autonomous as possible for the last 18 months and also to Rachel who was able to jump in on an emergency basis and help us out. She was an enormous help to us during a very difficult time. Her intrinsic sweetness, natural compassion and intuitive understanding made her invaluable to all of us. Please do send both our kindest regards and gratitude.

Thank you again, Tim. Best wishes for continued success.
Just a quick note of thanks. You have made my life a little easier. As the natural caregiver of my 94 year old mother Amelia, I find life very challenging. Home Care Assistance has made it possible for me to take some needed R&R. Although my mother and I have favourites, all of Home Care Assistance's caregivers are professionals and take their jobs very seriously. They are experienced and caring. Some are even trained nurses. They have helped clothe and feed my mother. They have provided the needed company and security for Amelia. When I return home from a weekend or from a longer stay such as a vacation, I see my mother's smiling face and that is all I need to know.

Yours Sincerely,
I'd like to thank everyone at Home Care Assistance for their kindness and compassion. Without you, Mom would not have been able to live at home these past 3 years. And the fact that you would provide extra help at a moment's notice gave me peace of mind.

Your thoughtfulness, care and professionalism is much appreicted.

Sincerely,
I received your letter yesterday, and thought I would take a minute to drop you a quick note. Absolutely, our experiences will always be in a very positive light. We knew that our mother would not be capable of remaining in her residence into the New Year, but she did make it very clear to us early this year that she wanted to remain there as long as possible. We did not want to just move her. Having Jyoti come in, sent her a message that she needed help and allowed her to preserve her dignity and for her to fully realize her position and that things would change. Your services greatly helped us to transition the situation. Yes, we have fond memories, and appreciate your great communications, caring and flexible services. And, I emphasize flexible because in these times where need and cost are very related – that flexibility to turn things around quickly – really matters a great deal. That was extremely important. When you initially said a 48 hour's notice – that took a huge load off our minds, because you never know in the late stages, and we, like most families are not experts. I am sure that most of your clients – this is a first for them as it was for us.

Rest assured that should we have an opportunity to refer you and your services to anyone of our friends, relatives, neighbours or colleagues – we will.

Sincerely,
It was a pleasure to meet and work with you. You should know that when I first met you at my parents' home, I was in a state of panic. My mom was not well and was on bed rest. My dad, who is very dependent on my mom's assistance for his day-to-day needs, was confused and nervous about my mom's health situation. Their living situation in a large home was difficult and I, being the only child, obviously has to step in to take care of the situation.

It is not easy to deal with seniors who have decided that they want to live in their own home no matter what their medical and related situations are – it is clearly difficult for their children and I quickly found myself physically and mentally exhausted. I knew that we needed immediate help.

I remembered hearing about your company on the radio and decided that I should call and see what kind of assistance you could provide. Our first meeting was better than I had expected – you are a kind and understanding man and you were able to assess the situation and provide the calming "I'm here to help" feeling. It was very much appreciated that I felt very comfortable that you could provide me with the service that was required to help my parents.

Your service was efficient including your follow up to ensure that we were comfortable with the caregivers that you were able to place on short notice. We were provided with help that had medical backgrounds and very pleasant dispositions. In such a different situation, the caregivers were a blessing. They stepped in and took care of all my parents needs and gave me the peace of mind that I was looking for.

Thank you for your excellent service – I will keep your number close at hand in the event the need arises again. Keep up the good work – Montreal needs this type of caring company.
My mother, who had lived happily on her own for over 20 years, required assistance toward the end of her life. It was her wish to remain at home, despite her illness, and with the help of Home Care Assistance, she was able to. Home Care Assistance worked hard to provide assistants that met my mother's needs and were personable. I was able to manage my mother's care from a distance, knowing they were providing her care. I would recommend Home Care Assistance to other families who need help with managing a loved one's care.
It is with a certain measure of sadness that I terminate our contract with your agency. It has been such a pleasure working with you and I would like to tell you how much I appreciated your competence.
You provided the services of an outstanding caregiver, Debra, and you managed the inevitable changes of schedule promptly and efficiently. You had done an excellent job at finding the perfect caregiver to accompany my husband in his last two years.

My family and I thank you for your excellent services.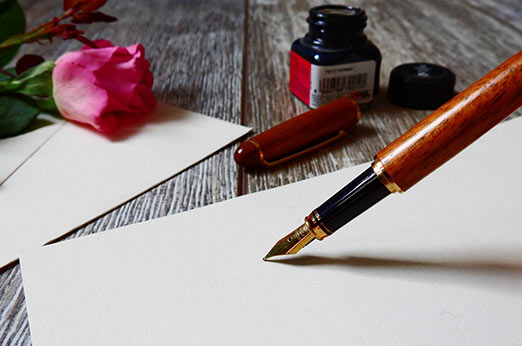 Send an Email
Get Started With a Free Consult
Are you ready to get started?
Home Care Assistance Montreal is ready to help you and your family. Contact us today for a FREE in-home consultation.