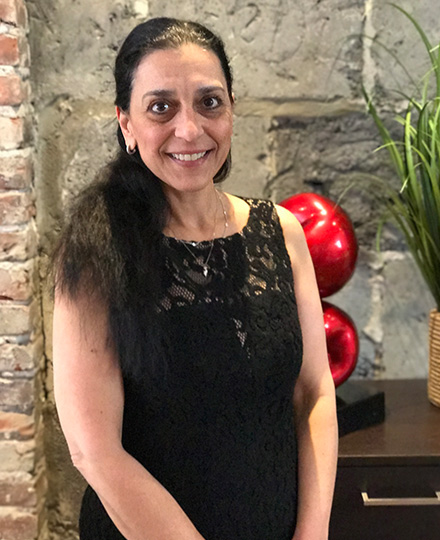 A Moment with Maria
Maria Licoudis, R.N. &amp Care Manager at Home Care Assistance Montreal
---
Dementia Care Plan - April 2015
Dementia is a progressive loss of mental functioning, leading to memory loss, loss of judgment, loss of personality, physical decline, and decreased or no reasoning. The chemistry of the brain becomes damaged over time. The deterioration varies greatly from person to person. Every person experiences dementia in their own way. Many factors influence the decline, such as age, previous medical conditions, emotional resilience, physiological factors, and support given to them.
Initially, people may experience difficulty in remembering names, words, and activities. It is difficult for them to learn and remember new information. It gets harder to carry out daily activities, such as bathing, grooming, dressing, meal prep, shopping, financial affairs, and driving. Anxiety and depression starts to set in, and this is where people lose interest in their activities and their lives.
As dementia progresses, there is a greater impact on judgment, sensory activities, and daily functioning. There may be wandering, more extensive memory loss, decreased ambulation, loss of bladder or bowel function. This eventually will lead to requiring around the clock supervision and care. Families are distraught at how the patient may even have difficulty recognizing and remembering them. Reassurance and support are essential to the client and the family during this period. Many families will either require round the clock home care for their loved ones, or have their loved one placed in a residence.
There are many strategies and tips for us, as caregivers, to help our clients retain their dignity, self worth, independence, yet be there when the dementia progresses, symptoms get worse, and the loss of independence becomes complete. Here is a care plan to help you deal with someone suffering from dementia.
Establish a predictable routine.
Never hurry the client.
Set a positive mood and environment.
Speak in a pleasant and respectful manner.
Use physical touch to convey love and diffuse difficult behavior.
Involve them and allow them, under supervision, to perform whatever they are capable of.
Schedule most difficult tasks in the morning, when they are more energetic and awake.
Limit distractions and noise to get client's attention when trying to get them to do activities.
Address them by name, and consistently identify your name and who you are.
State your message in simple words, speak slowly and reassuringly use names and places, not pronouns.
Ask simple questions, and one at a time.
Refrain from baby talk.
Let delusions and confusions go. Don't argue with them over confused talk.
Have lots of patience. There will be good days and bad days.
Make them a calendar with written reminders, and written events.
Break down activities for them in simple steps.
When the client is having a bad moment, distract them and try to redirect their anger and reassure them.
Limit but give the client choices to make them feel that they are more in control.
Be flexible. If they don't like their food, adjust the menu.
If they want to wear the same outfit over and over again, buy several identical ones.
Prevent falls: no rugs, cords or clutter lying around.
Install grab bars and hand rails.
Use locks on cabinets with medications, cleaning supplies or dangerous tools.
Lower water thermostats heater to decrease possible burns.
Keep matches, lighters out of reach.
Make sure smoke alarms are installed.
Always maintain your smile and sense of humor.
Talk to them about their past. They can usually recall their earlier lives and are happy to talk about it.
We cannot change the person, but we can accommodate their behavior.
Use your support system, your colleagues, support groups and organizations.
Have regular daily exercises and activities to decrease agitation and restlessness.
Establish a toileting routine to prevent incontinence. Label bathroom door. Use incontinent pads and adult Attends.
Wear easier to remove clothing so they may dress themselves as much as possible.
Always allow them to do as much as possible for themselves, to support dignity and independence.
Don't remind them that they just asked the same question. Answer as if it is the first time they asked.
Always listen with your ears, eyes, and most importantly, your heart.
Always include the families and friends in keeping them up to date, charting, and including them in decision-making.
Remember: what works today will not necessarily work tomorrow. Always focus on individualizing client care.
---
Join The Discussion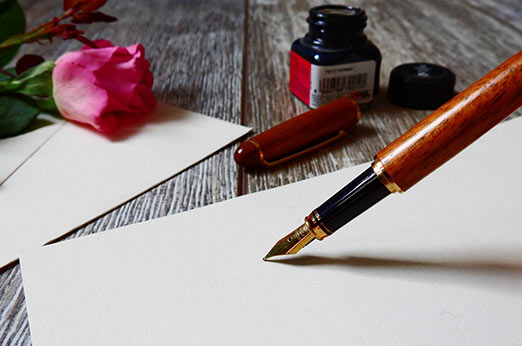 Send an Email
Get Started With a Free Consult
Are you ready to get started?
Home Care Assistance Montreal is ready to help you and your family. Contact us today for a FREE in-home consultation.